Thirteen Montgomery Catholic Preparatory School students attended the 74th annual YMCA Alabama Youth Legislature Conference, where they joined high school students from various counties in Downtown Montgomery to learn about the democratic process and step into the roles of legislators.
Montgomery Catholic delegates included Julienne Pharrams, Zach Izer, Maynard Marlow, Maggie Stewart, Esa Gancayco, Aidan Blum, Anna Lathram, Bebe Neeley, Haylei Mason, Isabella Shin, Maria Schwarz, Virginia Driver, and Zion Williams.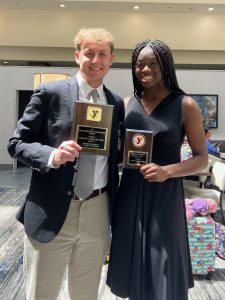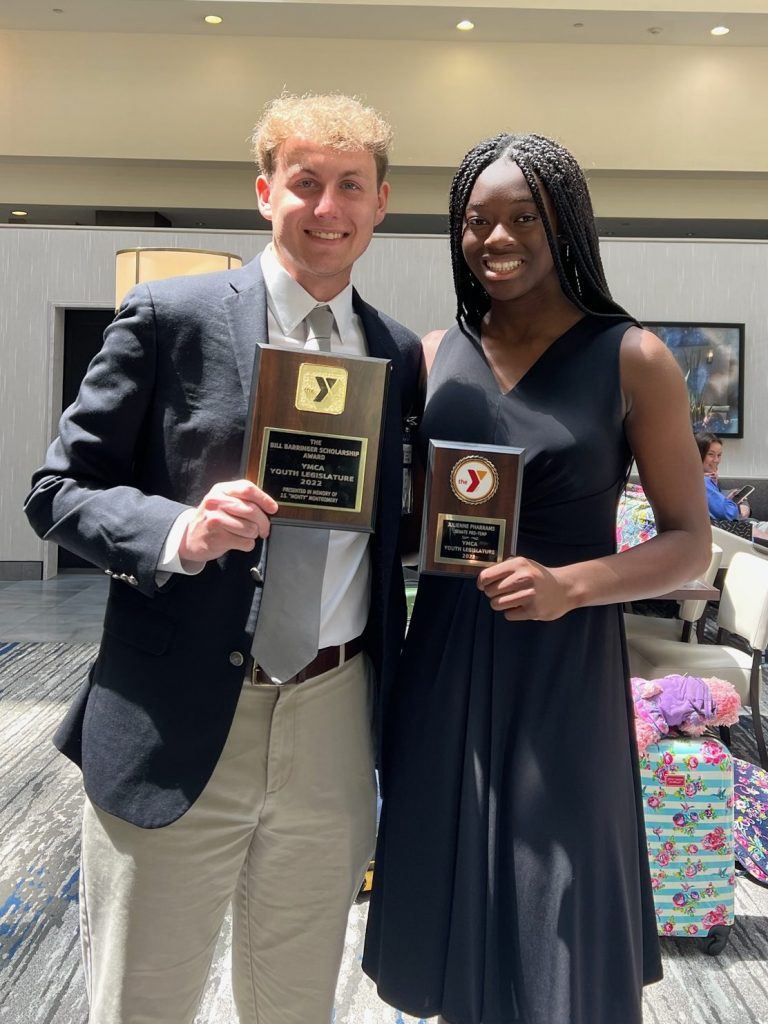 Throughout the three day conference, delegates debated bills in First Year, House, and Senate chambers.
Out of all participating Alabama delegates, the top 20 are selected to attend the Conference on National Affairs. Montgomery Catholic seniors Zach Izer and Julienne Pharrams were both selected. Additionally, both Zach and Julienne's bills passed through the House and Senate of the Conference and were signed into "law."
Zach Izer was also nominated and chosen to be the recipient of the Bill Barringer Scholarship award. This $500 monetary scholarship goes to a college-bound senior with a minimum three-year involvement in the Youth Legislature program, who exhibits exemplary Christian character, extensive behind the scenes work regardless of recognition, great dedication to the program, an attitude of encouragement and enthusiasm and who has gained respect of peers and adults.