DJ Carter sprints down the sideline to set up the Knights' first score.
By Eddie Olzsewski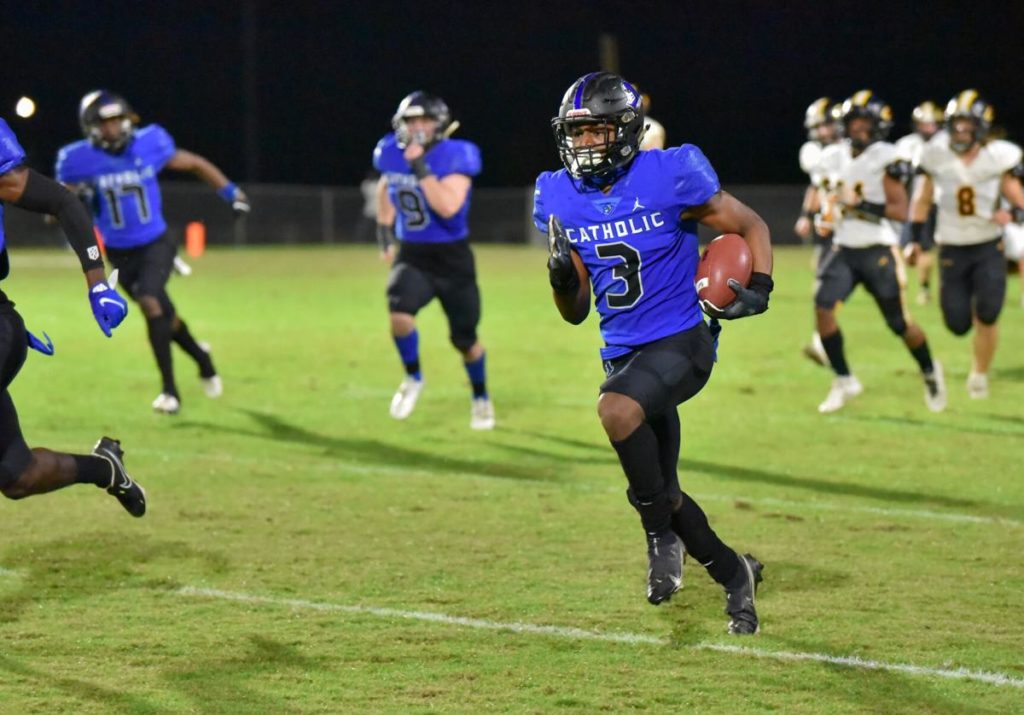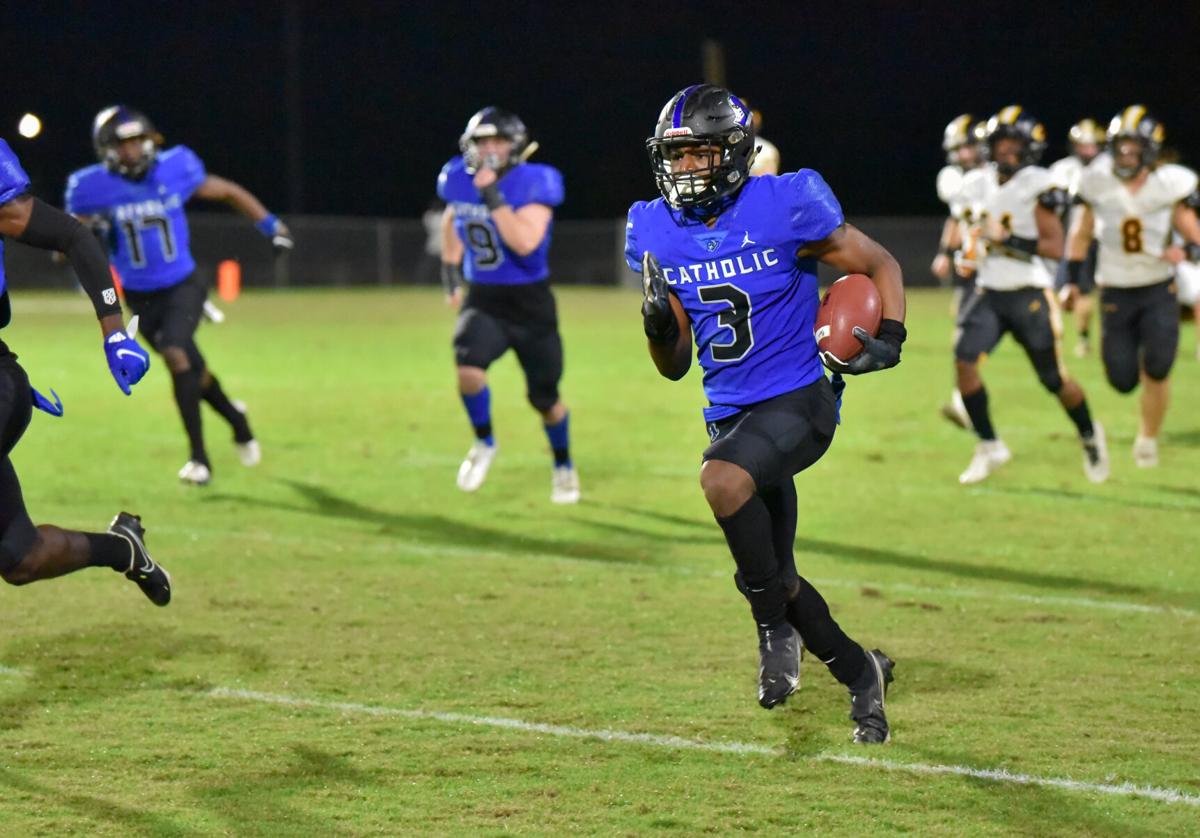 By Eddie Olzsewski
Jeremiah Cobb rushed for 85 yards and a touchdown on 16 carries to lead Catholic to an easy 38-0 win over the Bobcats in the second round of the 3A state playoffs.
Cobb just missed a much bigger night, having a 65-yard touchdown reception and a 38-yard touchdown run both wiped out by penalties. Opp (8-4) had trouble generating any offense, but the Knights were a little slow as well. A 44-yard DJ Carter reception set up a 41-yard field goal by Judd Osten on Catholic's second possession of the game for a 3-0 lead and an LJ Green interception minutes later set up Cobb's 2-yard touchdown run for a 10-0 lead.
After Opp missed a field goal attempt on its next possession, the Knights struck quickly with an 80-yard pass from Caleb McCreary to Carter. Carter finished as the game's leading receiver with 124 yards on two receptions.
The Knights put the game out of reach late in the first half, taking over with a minute left and marching goalward with a touchdown pass to Myles Butler for a 24-0 halftime lead. Butler finished with 101 yards on five catches.
After a three and out on Opp's first possession of the second half, Kylon Griffin returned the ensuing punt 75 yards for a touchdown. The Knights added a fourth-quarter score with a 23-yard scoring run by EJ Babies.
McCreary completed 8 of 19 passes for 222 yards and a pair of touchdown passes. Defensively, the Knights got 14 tackles from Pat Ryan and 12 tackles from T.J. Dudley.
Catholic (10-2) reached the quarterfinals for the second consecutive year, a first in the history of the program. The Knights will travel to Thomasville for the 3A quarterfinals next week.